To some people this post title may sound a bit depressing. When in reality, nothingness is truly awesome. When, you realize or understand the concept of nothingness then you understand how you can make your life full of blissfulness. So let's dive right in.
What is Nothingness?
"Nothingness" is a philosophical term that denotes the general state of nonexistence, sometimes defined as a dimension into which things pass when they cease to exist or out of which they may come to exist. I will try to elaborate to the best my ability.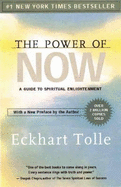 In a Moment of Time
In previous posts, I have talked about the power or now or better yet that nothing is real other than the moment we are experiencing right at this moment. That moment is less than a blink of an eye. Once that blink is over then it is the past, and anything that occurred in the past does not exist in this moment of now.
Let's look ahead of that blink. Does that exist? No, it hasn't gotten here yet so therefore it does not exist either. It isn't real.
This is the best example of nothingness, if the past doesn't exist and the future doesn't exist then only that blink which is faster than you can blink your eye possibly exists or does it?
When We Remove Who We Are Not
In previous posts, I have also gone into who we are, or who we are not. We are not our thoughts, although they belong to us. We are not our bodies, though they belong to us. So, who are we. We are the perceiver of all the things we are perceiving. Can you see that perceiver, that perceives the whole world? No, you can only see what the perceiver is perceiving you can not see the perceiver itself. That perceiver is consciousness. You are consciousness, I am consciousness, the whole world the whole universe, you get the picture is consciousness. But, you can't see it.
So, lets observe something for a moment. Say you are on a computer right now reading this post, or maybe you are on cellphone, tablet, laptop, or whatever. The space in between your eyes and the object you are reading this on. What is that? It is nothing right? The space in between each planet what is that? Nothing. The space in between in each galaxy what is that? Nothing. Yet everything only exist in that nothingness. Without nothingness or the consciousness that which you can not see we would not be able to perceive.
So, theoretically consciousness is nothingness. Which makes us Nothingness, which makes everything nothingness. So what does that mean?
In Nothingness Everything and Anything are Possible
When, you are nothingness, you are consciousness and vice verse. If the whole existence of everything is nothingness, doesn't that make you a creator of everything as well? When, you realize you are the creator of your entire existence then you will see what you can perceive you can create. That is abundance. Only out of nothing is abundance possible. And if nothingness is limitless and goes on indefinitely. That also makes you limitless and possible of creating whatever reality you desire.
I have touched on this on probably a more simplistic way in my post You Are What You Think.
Click here to purchase a copy of You are the Universe, will open in new window on a different website.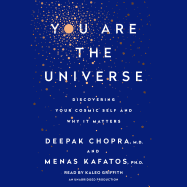 This Post Was About Nothing
In your reality, you saw the words on this post and it was all about nothingness. So in our perception this entire post was real. In that, nothingness is real. So, one can say nothing is reality or reality is nothingness and both would be right. How, did I come up with the idea talk about this today? I was wondering what I would write about today I had nothing. Then thought I have nothing, and it was the perfect thing to talk about. Even if you can not grasp the concept of nothingness, and even thought this post came from nothingness itself (you can't see my thoughts, can you?) You still were able to read this post. Why? Because my thoughts came from nothingness, my thoughts are nothingness, and I created this post as the creator.
Now, you can explore what you can create with the ultimate power of nothingness. Until next time, be blissfully blessed. There's nothing to stress about.
Please follow and like us: